Today I've arrived at Colby Sawyer College to attend for the next few days the Country School Association of American Annual Conference.
I'm honored to be speaking on "19th Century Childhood:  The Lives of Children Among the Shakers and the World's People."
The presentation is a slightly reworked version of the same topic that I presented in April at the Shaker Forum held at the Enfield Shaker Museum in Enfield, New Hampshire.
Although I've been in the field of education in all sorts of ways since the late 70s, both of these presentations are what, I hope, will be the beginning of spending some of my retirement time looking more closely at the world of the children who lived with the Shakers.  It's as multi-faceted and far reaching as the Shaker villages themselves, so I'm not sure as yet where I will be led.  As always, the journey is always worth the learning and work along the way!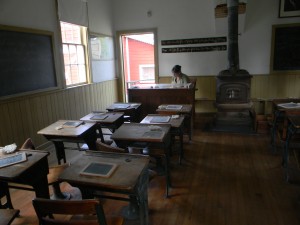 For those attending the CSAA conference, you'll find below a link to the Works cited for my original paper, for your continuing reading about Shakers, their history and lives, and the children they cared for.