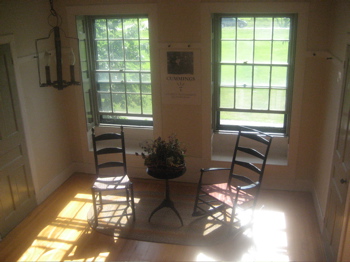 JOY:Â  the emotion of great delight or happiness caused by something exceptionally good or satisfying; keen pleasure; elation: She felt the joy of seeing her son's success.
ZEAL:  –noun fervor for a person, cause, or object; eager desire or endeavor; enthusiastic diligence; ardor.
Hubby and I have arrived for the first day of this summer's Shaker Seminar.  This year it is being hosted for 2 1/2 days at Enfield Shaker Museum and then 2 more days at Canterbury Shaker Village.
For many of us, we get to reunite with old friends and acquaintances; for others who work or research together, it is a place to focus together.  For all of us it is a deep pleasure to spend time listening, engaging in conversation, and joining in the company of others who share your interest.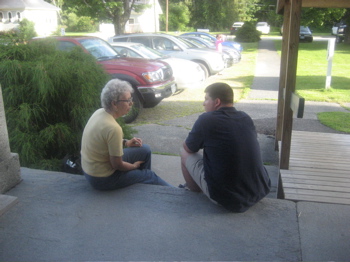 Our first presentation this evening was about dance in the world of the Shakers's spirtuatl observation: joy and zeal in the observance of their spirtual life.