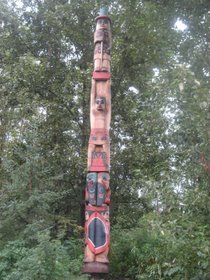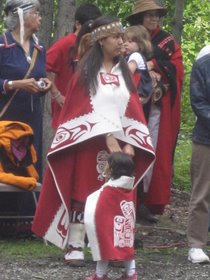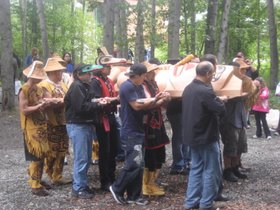 The last couple of days here in Anchorage have been delightful, funny and moving!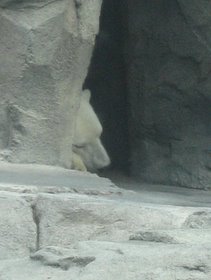 First, here's a picture of animals from the zoo — a small but enchanting place. We thought of our daughter and granddaughter as thy are both animal lovers: no lions, but bears aplenty!
Another place our theatrical daughter would love: Cyrano's. We saw a two Women cast tell "Tales of the frozen north" — a play based on journals of the gold rush days in Alaska.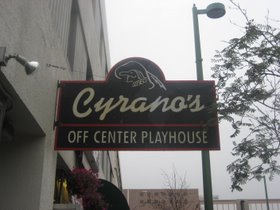 The few pictures don't do justice to the event we took part in yesterday at the Alaska Native Heritage Museum.
We spent the afternoon at the Alaska Native Heritage Museum. We were privileged to be part of the installation of a totem house post in the long house of the southeast native peoples of Alaska. We had met and heard a lecture at the Anchorage Museum by a Tsimshain carver: David Boxley.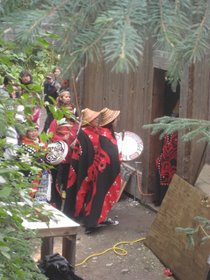 The pictures don't do justice to the glory and moving beauty of an afternoon participating in an event the elder said very few people get to do. There was welcoming songs and dances, a carver's dance, and then 4 teams of 16 people carried the totem around the entire lake before installing it inside the long house (only the native people were allowed to be part of that portion). I found it deeply moving. It was an afternoon'of great spiritual importance to the Tsimshain people and the gift of participating was one of the best I've ever been given.