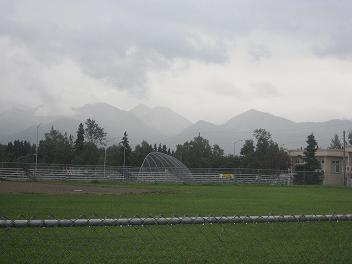 As we walk back and forth each day to our bed and breakfast,  actually depending on the cloud cover which so far (and we're told is most times) is always there; we get peeks of the Chugach Mountains.  This morning they were particularly majestic and bright in the bit of sun we were treated to today!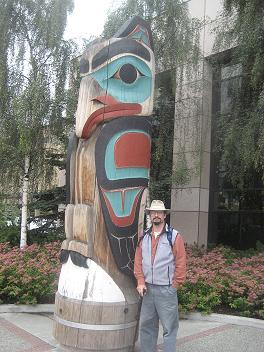 Native art is everywhere.  This is hubby standing next to a Totem placed in front of a Court House.  When I have time another day I'll write more about a special lecture we went to by David Boxley, a Native totem maker.  We hope to see more of his work on Wednesday at a celebration of a totem being raised in the local Native cultural museum.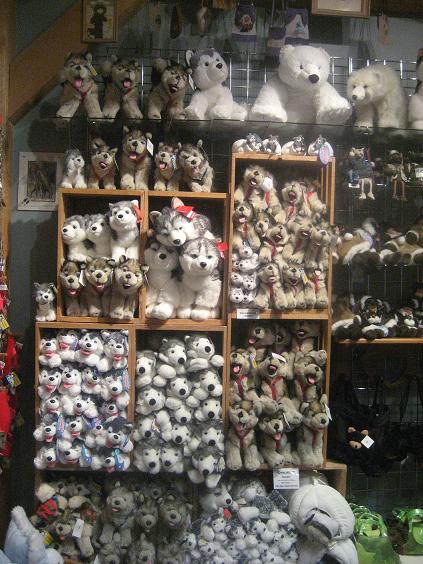 And, this is for our Avi-do – our lover of all things dog.  We haven't seen any sled dogs yet; except for a puppy and I'll post that  photo another day.  But we knew that our Avi-do would like to make every single one of these stuffed huskies her friends!
Anchorage is so different from the rest of America — much of which we have traveled over the years.  It is rich in history, rich in art, rich in culture, rich in peoples with opinions, and rich in respect.  The lower 48 could learn a lot from these folks.