Recently the Boston Area Shaker Study Group met at Hancock Shaker Village for lunch and leisure time, and then trekked to the Benjamin Osborn House located in Mt. Washington, MA.  The Osborn House was the first stop on Mother Ann Lee's "missionary" trip in New England in 1781.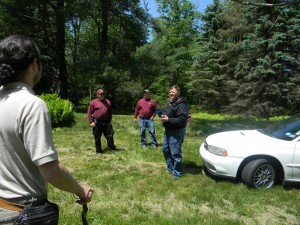 Today it is a sweet place waiting for money and restoration before time takes more of a toll.
One does not need to be religious and to believe in a certain God to feel spirituality.  It was moving to me to be inside this structure, almost exactly 230 years after Mother Ann and join in a short song of that religion.  Those of us who love history know what these moments can be.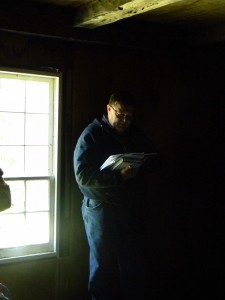 We toured the premises, a local gravesite, Richard read from the Testimonials sections that were relevant, and a few even braved the basement.
(Not original, but lovely)
A lovely day as always.
P.S.  Rich and I went on to BashBish Falls where we hiked a 300 foot vertical drop via steel cable to the falls (we did take the slightly less difficult path back up).