What an amazing day this was in Iceland!
We were off on an hour's drive to the Snaefellsnes Penisula to the town of Stykkes-holmur (my apologies for misspelling anything – Icelandic is a very difficult language for me!)
We boarded a boat called the "Viking Sushi" — give you any ideas?   For two hours, we sailed the fjord, the captain stopping incredibly close to edges of islands.  We were told there were over 3000 islands — mind you, big, tiny and everything in between!  Upon getting really close to the bits of land, we saw many types of birds – the easiest for most of us to identify being the famous puffin.  It was truly amazing to see all kinds of sea birds in the hundreds nesting upon tight edges of cliffs, on top of the islands in holes dug in the dirt and everything in between.   Here's an excellent blog about birds of Iceland.
After about an hour or so, the captain slowed down and the crew rolled out a huge net from the back of the boat and we trawled in a huge circle for about 15 minutes.  They cranked the net up and dumped it onto a table — what an amazing sight!  I'll let the pictures tell my words for you!  They cracked open the scallops and sea urchins and we dug in – now that is sushi!   (And, I have never liked scallops, but these were amazing!  I also enjoyed the sea urchin!)   Other creatures came along for the ride; and after we had our fill, all of the creatures were put back into the water.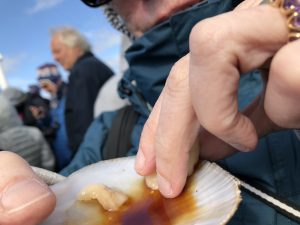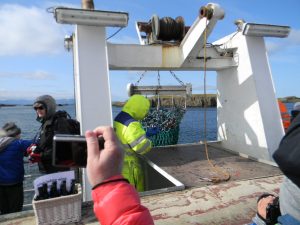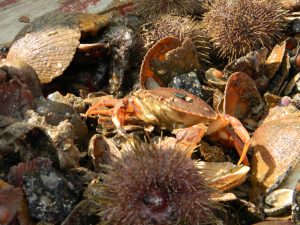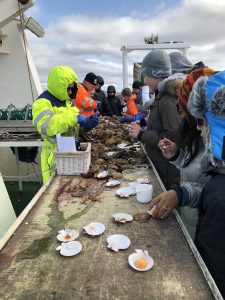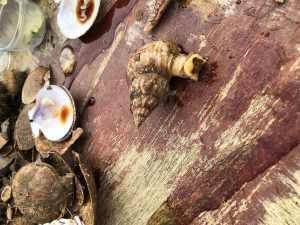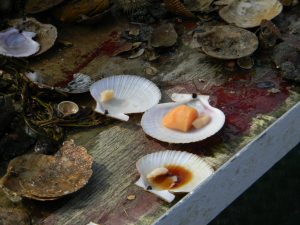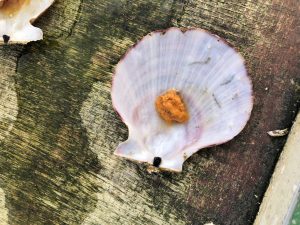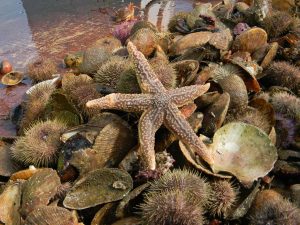 But, wait, we aren't finished with food yet!
After the sail, we drove to a Shark Farm – yup, Shark Farm.  We heard about the shark fermenting business from one of the owners and enjoyed their several generations of farming museum.  And, yes, we did try some fermented shark dipped in Black Death – a local snapps.   I'll let the pictures tell the tale of this tasting — let's just say we didn't enjoy it half as much as the scallops!
On the same farm was a magnificent 1830s farm church with pews from the 1600s and a altar piece that was extraordinary.  We weren't allowed to take pictures of the church on the inside.   In a future posting, I have some interior pictures of other churches and tell you more about them.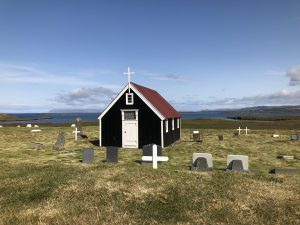 What a food filled day!  In addition to your three square meals, you don't often get to eat fresh scallop sushi and fermented shark!
Now that's experiencing a place and not just seeing it, taking its picture and moving on!